Cozy Cabins Online Auction

View the Cozy Cabins at LOGOS Charter School located at 1203 N Ross Lane, Medford 97501 
The Building the Future Build-A-Thon was completed at the Southern Oregon Home Show.
40 Students from local high schools built 4 Cozy Cabins in just 3 Days under the direction of 4 of our outstanding local contractors.
(Thank you to Outlier Construction, Claudio Alvarez Construction & Restoration, Snyder Creek Development and Riverdell Construction).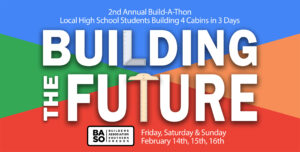 Bidding opens midnight Thursday, March 5th and closes midnight Wednesday, March 25th.  These rugged and attractive cabins feature easy access, robust storage, long life materials and many details you'd find on a quality residential build.  They can protect your toys, provide the artist a studio, create a dream play house or become your own private sanctuary, all while supporting our community.  Proceeds from the auction will benefit skill-building, mentoring and training for young people interested in the construction industry in Southern Oregon.
Thank you to LOGOS Charter School for their support of the 'Building the Future' Build-A-Thon Initiative. Your support is greatly appreciated. For additional information on LOGOS Charter School click the icon below.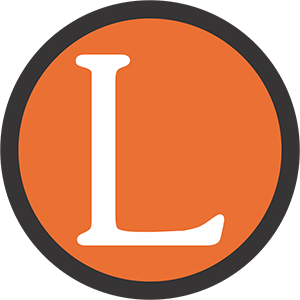 Proceeds Statement 
by Brad Bennington, Executive Officer Builders Association Southern Oregon (BASO)
"Our Building Industry needs young people and needs them now.  We only have 40% of the skilled work forces we  had 12 years ago and half of those construction technicians will be aged out of the work force by 2025.  The critical shortage of these technicians is limiting the construction of affordable housing, the maintenance of our existing housing stock and the creation of the infrastructure we all need for our growing communities.  The "Building the Future" Project was created by the Builders Association Southern Oregon (BASO) to introduce young people to the opportunities in our industry and foster that interest in a practical, hands on "Construction Classroom" working with top tier builders in a carefully controlled and safe environment.  The beautiful and rugged Cozy Cabins you see here are the amazing result of that experience.
The proceeds from this auction will be used to introduce more young people to this essential industry and foster their education and skills as they begin "Building the Future" for all of us. 
Thank you for helping us to reach the next generation of Builders!"