2019 Josephine County Home Show
SHOW DATES AND HOURS
Friday, April 5 • 10 am – 5 pm
Saturday, April 6 • ­10 am – 5 pm
Sunday, April 7 • 10 am – 4 pm
@ the Josephine County Fairgrounds
1451 Fairgrounds Rd, Grants Pass, OR 97527
Cost: $5 (Kids 12 and under free)
*tickets good all weekend
The Josephine County Home Show, located in Grants Pass at the Josephine County Fairgrounds, will feature everything from home, garden, outdoor living, recreation and leisure activities! The Josephine County Home Show includes over 100 of home improvement, landscaping and recreation exhibits with product demonstrations and sample interior and exterior vignettes. With a combination of new products and expert advice from the pros, the home, garden & recreation show inspires homeowners with countless ideas on enhancing their home's comfort and functionality, as well as its aesthetic appeal and overall value.
You'll have the opportunity to speak directly with experts and receive helpful "insiders" advice to turn your dream home or other home improvement project into a reality. From foundations to roofs, kitchens to baths, landscaping to interior design – the experts will be here – under one roof – for one weekend! Whether your home is on a solid foundation or a set of wheels, the Josephine County Home Show is an event you don't want to miss!
---
Don't miss our "Fabulous Flowers for Moms" event presented by The Home Depot! Bring the kids to learn how to plant flowers and help you get ready and excited for Spring!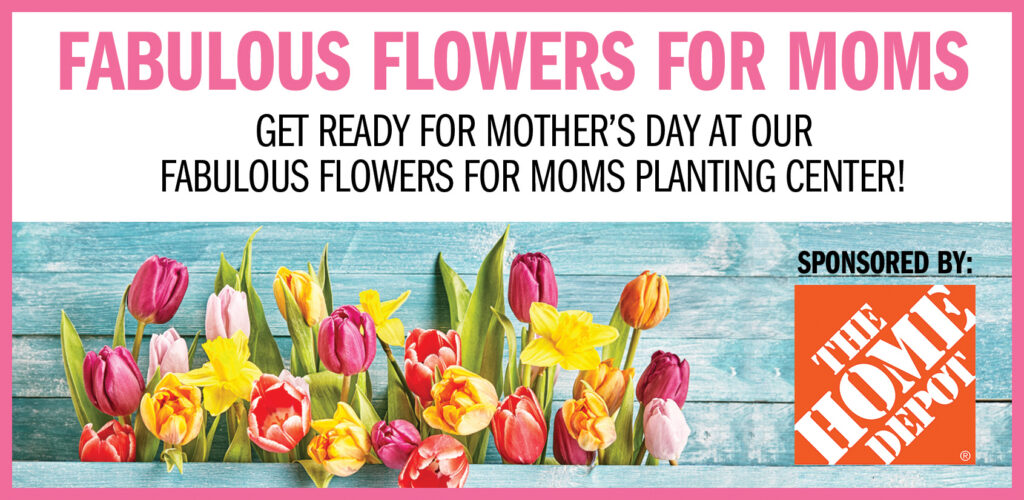 ---

All That Jazz will be performing on Saturday @ 1pm at the show!
$1 from every ticket will go to
All That Jazz Dance Studio
for their final tour of Europe in 2020. All That Jazz will be representing the USA in Austria for youth dance.
www.allthatjazzdancestudio.com
---
Pick up your complimentary ticket vouchers!
Stop by one of our participating sponsor locations to pick up your complimentary $5 ticket voucher, good for one wristband that's good all weekend!
*Upon request only and 4 per household.
Appliance & Mower Center
950 SE M Street
Grants Pass, OR 97526

Bill Thorp Insurance Agency Inc.
323 NE 7th Street
Grants Pass, OR 97526

Casa Amiga
200 McDonald Lane
Grants Pass, OR 97527

Diamond Home Improvement
1881 NE 7th Street
Grants Pass, OR 97526

Gates Home Furnishings
700 SW 6th Street
Grants Pass, OR 97526

KLDR/KAJO Radio
888 Rogue River Hwy
Grants Pass, OR 97527

Lippert's Carpet One
1150 Rogue River Hwy
Grants Pass, OR 97527

Quality Fence Company
180 McDonald Lane
Grants Pass, OR 97527
---

For more information contact:
Jessica Bennington
Event Director
jessica@buildso.com  | buildso.com
Builders Association Southern Oregon
P: 541-773-2872 | F: 541-773-1189
Ticket sales from our 2018 Josephine County Home Show helped the Grants Pass High School Marching Band be in the Macy's Parade in New York City this Thanksgiving!