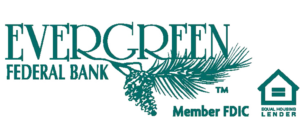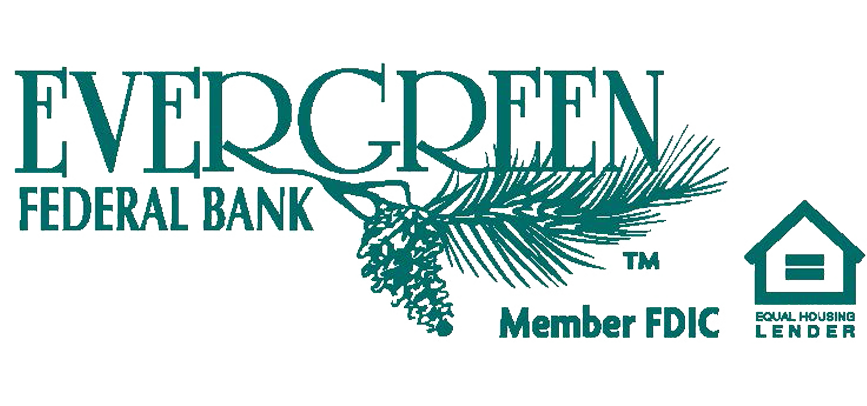 Chartered in 1934, Evergreen Federal Bank has served Southern Oregon for over 85 years. They are proud to have earned the reputation of being a lender of choice by helping people in Southern Oregon buy, build, and refinance their homes. They are equally proud to serve our customers locally, providing them in-house loan servicing, and person-to-person customer service with their deposit and savings accounts.
As a community bank they are committed to making a difference in the communities where they operate. Evergreen is able to make a difference because of their customers who support the community, building purpose. In addition, Evergreen seeks motivated, talented people who want to be part of making a positive difference in the community where they live.
"For more than 85 years Evergreen Federal Bank has served Southern Oregon. Throughout this time, we have been known as "The Bank That's Different." Our difference can be seen in many ways. As a mutual institution Evergreen is chartered to serve our customers. We are not stock held and we are not for sale. We specialize in both single family and commercial real estate loans and provide person-to-person customer service to help you reach your financial goals. Additionally, we service the loans that we originate in-house.
Perhaps what is most different, is that we exist to make a difference. Reinvesting in the communities we serve is our mission and an important part of our business plan."
– Jeff Hyde, President/CEO
Evergreen Federal Bank has five branch locations in Southern Oregon.
These communities include:
Grants Pass, Main Office and headquarters
Grants Pass, North
Medford
Rogue River
Brookings
Give them a call at (541) 479-3351 or toll free 1-(800) 275-6148, Monday – Thursday 8am-5pm, Friday 8am-6pm