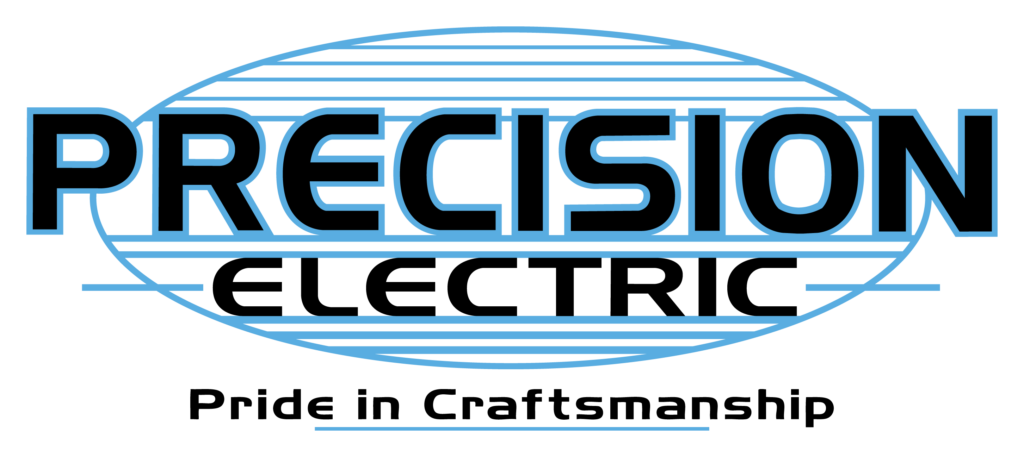 Precision Electric is a full-service electrical contractor based in Medford, Oregon, with a motto, mission, and commitment to delivering "Pride in Craftsmanship."
Since 1976, the Precision Electric professional team has served Southern Oregon with extraordinary technical skills, unprecedented customer service, and competitive pricing. From simple residential jobs to multimillion-dollar commercial projects, Precision is focused on communication, prompt response time, intelligent design, value engineering, and problem resolution.
From the first call of inquiry to the final stage of a project performed by its 40+ person crew, clients of Precision Electric have called this team creative, responsive, efficient, and accountable. Precision Electric is known for producing the highest quality product for the lowest installed cost for technically demanding work. That's because Precision's leadership is 100% client-centered. Precision's comprehensive team includes in-house designers, engineers, estimators, and administrative personnel ready to respond to issues and emergencies 24 hours a day, 7 days a week.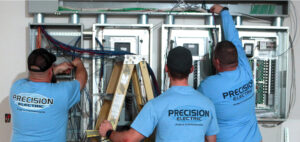 As a fully staffed contractor at the top of "recommended vendors" in Southern Oregon, the Precision Electric team is detail oriented from the start. Whether it's in the consultation, design, coordination, code compliance, or cost containment phases of each project, their professional team will communicate and execute their very best on every project. Service specialties include high-voltage distribution, motor control, PLC systems, power and lighting, phone, data, alarm, and control wiring, audio/video systems, fiber-optic installations, and more.
To complement the high level of service, expertise, and project management skills; Precision Electric is dedicated to having the best equipment available in the market today and foremost those required for job-site safety. As such, the company is ready for your next project whether it be residential, government agencies, utilities, hospitals, or other commercial and industrial enterprises. Their 'pride in craftsmanship' will carry your next project to completion with uncompromising passion and a spirit of excellence.
For more information visit: PrecisionElectric.co or Call 541.773.6279