Lead Based Paint RRP Classes and Information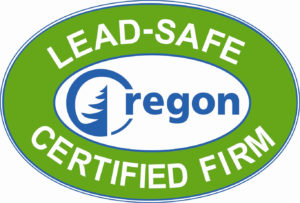 These classes offer EPA mandated training for For Renovation, Repair and Painting (RRP) Training. Classes qualify for Series B, CCB continuing education. Initial class: 8 hours. Refresher class: 4 hours.
To sign up for a class, just fill out the registration form and return to anita@buildso.com or if you would like to be placed on an email list that will inform you of upcoming classes, please email anita@buildso.com or call 541-773-2872.
Initial Lead Based Paint Classes (8-hrs – Series B)
Date: July 12
July 12 Lead Class Registration
Location: Medford Library: 205 S Central Ave, Medford, OR 97501
Cost: $299 for Non-Members and $225 for Members

Refresher Lead Based Paint Classes (4-hrs – Series B)
Date: June 28
Time: 8am – 12pm
Location: BASO Office: 1006 E. Jackson St., Medford
Cost: $275 for Non-Members and $200 for Members
This is the 5-year Refresher Course. Student must have taken the Initial RRP course previously in order to renew their certification.
June 28 RRP Refresher Registration form
Lead Paint Information:
Download Steps to Lead Safe Renovation, Repair and Painting
Blood Lead Levels in Children Fact Sheet
Download the EPA brochure. This provides a comprehensive, easy to read summary of the rule including how this rule affects you and your work practices.
Renovate Right Brochure This pamphlet must be provided to all home owners and residence of pre-1978 housing before work begins.
For more information on the Renovate, Repair and Painting Rule
EPA – lead paint information
State of Oregon – lead paint information
EPA's Renovation, Repair, and Painting Rule
For tools to help you comply:
Zipwall, barrier system products
Dustless Technologies, lead compliance products
Nikro Industries, lead compliance products